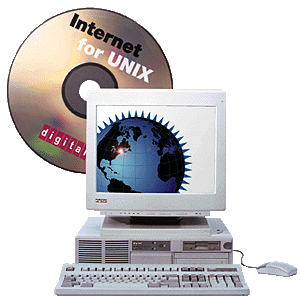 Digital UNIX Internet AlphaServers are prepackaged, Internet-ready server systems that give you everything you need to exploit the Internet at an affordable cost.
---

Packaged Internet AlphaServer systems combine the 64-bit RISC performance of Alpha with the award-winning Digital UNIX operating system.

---

Leave this WEBsite and Visit the Digital Internet Info Center.
---
The Internet supports communication, collaboration, information, and commerce. Digital supports the Internet.
Copyright 1996 Digital Equipment Corporation